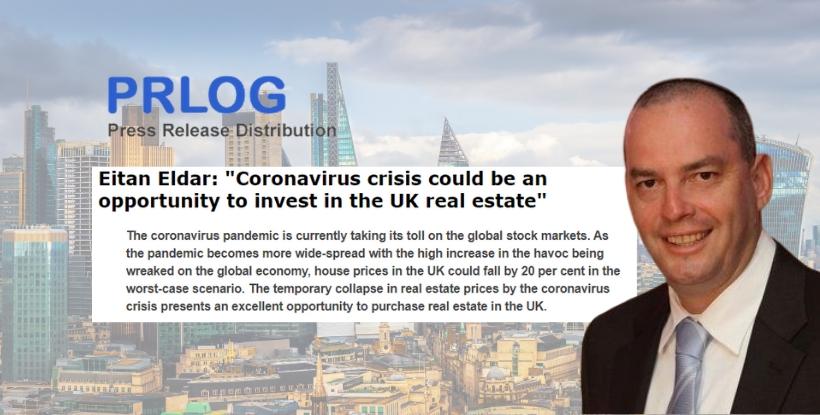 Eitan Eldar: "Coronavirus could cause a 12% drop in UK real estate prices"
The founder & CEO of EEH Ventures, Eitan Eldar, was interviewed for a press release that was published by Prlog. During the interview, Eldar Explained that the coronavirus epidemic could be an opportunity for an investment in the UK real estate market.
"If the situation worsens and the Government's efforts to salvage the economy fail, we might witness a drop of up to 12 per cent collapse in price, which would reduce up to £28,000 from the current average home price, which stands at £234,700", said Eldar.