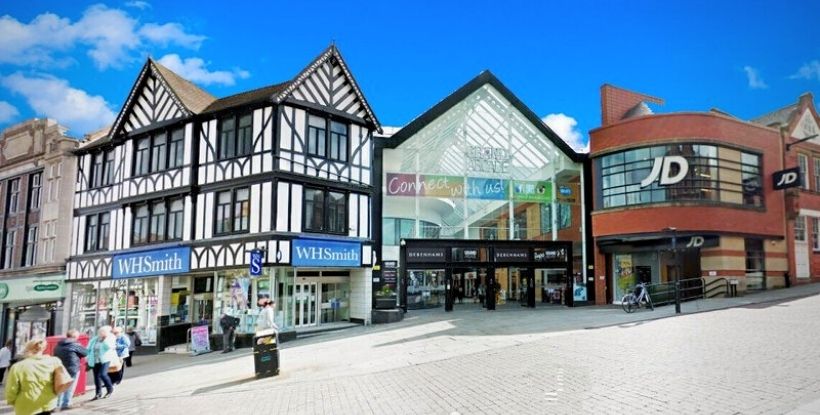 Grand Arcade Shopping Center
A retail park of 439,138 sq. ft, divided into a retail section, a storage area, and an additional 899 parking spaces
The property is located in Wigan Greater Manchester. Grand Arcade includes a purpose-built retail warehouse scheme, constructed in 1995, and providing accommodation arranged in two terraces with additional pods in the car park. Planning permission has been granted for a further pod development in the car park.
Rail services are available either from Wigan North Western or Wigan Wallgate railway stations, which are both located a short distance to the south of the town center, off Wallgate.
EEH Ventures, led by its founder and CEO Eitan Eldar, completed the Grand Arcade Shopping Center project in April of 2021.
Grand Arcade Shopping Center on Street View: