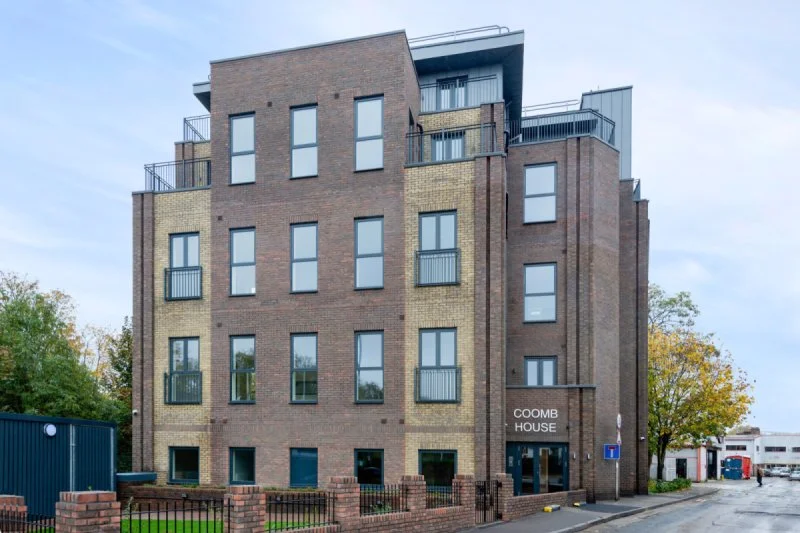 A 22,500 sq. ft. Residential Building With 47 Units
Adress: : 7 St.Johns Road, Isleworth, London TW7 6NA
Coomb House is a Residential building with a total build area of about 22,500 sq. ft., containing 47 units. The building was Originally built in the 1970s and was used as an office building. Coomb House was converted into a residential building, under a Permitted Development scheme.
EEH Ventures, led by its founder and CEO, Eitan Eldar, led investors to purchase the Coomb House development.
Coomb House is located in Isleworth, West to London, only a two minute walk from Isleworth underground train station, and approximately 32 minutes from Vauxhall station.
View Images of Coomb House:
Have a Look at the Asset on Google Street View: