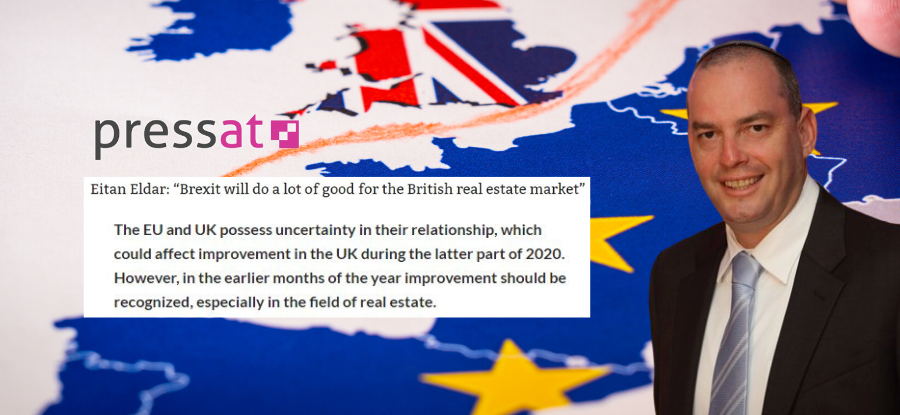 Eitan Eldar: "Brexit is Going to Raise Optimism in the UK Markets"
Eitan Eldar, CEO & founder of EEH Ventures, stated in a press release that he believes Brexit will be beneficial for the economy of the UK. "Brexit is going to raise optimism in the UK markets, We are going to see a lot of new interest from foreign investors and British citizens alike", said Eldar.
In the press release that was published by Pressat, Eldar also states that the effect of Brexit on the economy will not be immediate and might take 2-3 years to fully realize, although, in the field of real estate we should see some rise in interest right from the get-go.